The historic and unprecedented impacts of the COVID-19 pandemic have forced nearly every institution and every individual to adapt to a tremendous amount of change. Within the complex and often slow-moving health care industry, the COVID-19 pandemic has shined a bright spotlight on nimble and forward-thinking organizations like Rush, which has demonstrated an ability to adapt and lead during this crisis. The Woman's Board Transformation Fund for the Rush University Cancer Center will enable Rush to capitalize on these tailwinds and realize its vision to become the preeminent destination for cancer care in the Chicago area.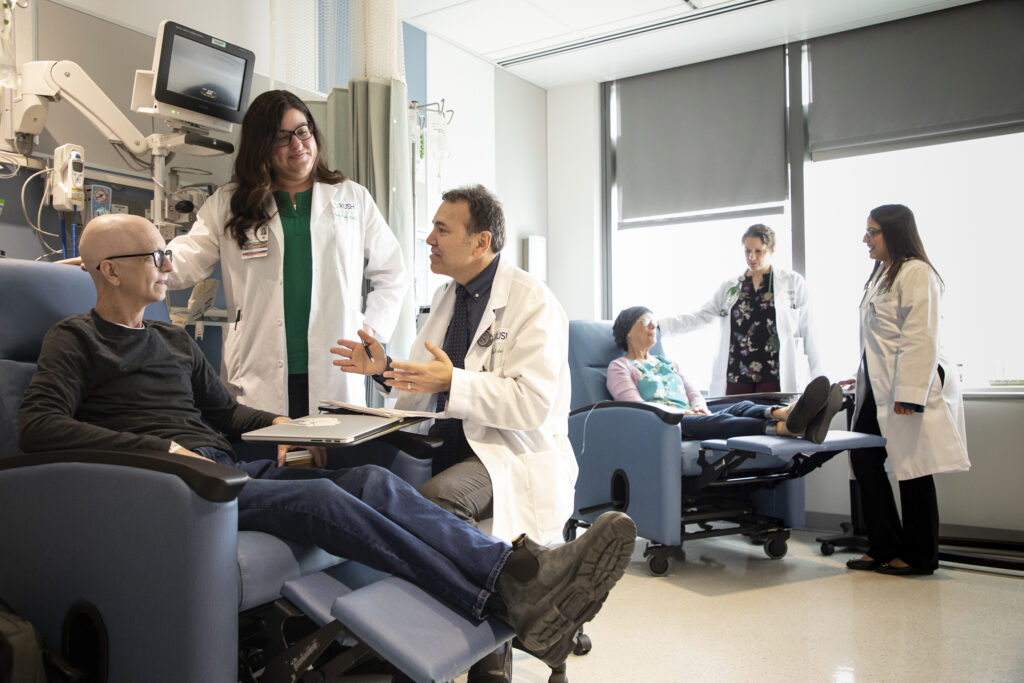 Providing Mia Levy, MD, PhD, and her leadership team with the resources to create an extraordinary "new normal" for cancer care across Rush University System for Health, the Woman's Board Transformation Fund will support bold initiatives that aim to reshape the way patients access cancer care, decrease delays to treatment, reduce risk in the post-COVID-19 era, and improve patients' long-term outcomes. This vitally important work, accelerated and reaffirmed by the COVID-19 outbreak, remains focused on three overarching objectives, as well as a newly created fourth objective resulting from the crisis:
Reducing time to first treatment: Evaluating and realigning our clinical enterprise will make us a national leader in slashing the amount of time between initial diagnosis and first treatment.
Ensuring "the perfect visit": Guided by the principle that comprehensive cancer care shouldn't come at the expense of convenience, these initiatives aim to enhance the patient experience by addressing intake and access challenges; streamlining patient flow and navigation; reducing wait times; optimizing the use of clinical space and technology; and improving patient communications.
Creating value and reducing costs of care for patients: In addition to optimizing workflows, combining procedures into the same patient visit and eliminating unnecessary tests, these initiatives look to reduce emergency room visits and inpatient readmissions to the hospital.
Delivering safe care in the post-COVID-19 era: Patients with cancer are especially vulnerable to novel pathogens like the coronavirus, and Rush helped formalize a unique collaborative with other Chicago-area cancer centers who are working together to create new protocols that keep patients safe. Efforts toward this objective continue to ensure that patients are protected to the greatest extent possible.
Please join us in transforming the care and lives of Rush patients.
2019 Impact Report
2018 Impact Report
Your gift is fully tax-deductible under Federal tax law. The Woman's Board of Rush University Medical Center is a not-for-profit, tax exempt organization. EIN # 36-217-4823. If you wish to make a stock gift, please call (312) 942-6513 and indicate that your gift is for The Woman's Board's 2020 Annual Appeal.