The Woman's Board of Rush University Medical Center's 26th Annual Spring Luncheon, originally scheduled for Thursday, April 16, 2020, was postponed. Under the fabulous leadership of Katie Frekko and Brooke Kuehnle, The Woman's Board plans to hold this event next spring. Please mark your calendars for Tuesday, May 11, 2021, and stay tuned for more information!
While the event did not occur as planned, we are so appreciative of those individuals who supported our fundraising efforts. Together we have raised almost $100,000 for The Woman's Board Transformation Fund for the Rush University Cancer Center. Thank you for your generosity!
---
Special Thanks!
The Woman's Board would like to thank our generous friends for their support.
Tricia Albian
Paget Bahr
Pamela M. Ballard
Susan Barclary
Beverly Birck
Stevie R. Boggess
Judith A. & Phillip D. Bonomi
Jean M. Brennan
Rosellen Bronstein
Rosemarie Buntrock
Caroline G. Burns
Butler Family Foundation
Susan Canmann
Jil Deheeger
Elizabeth H. Denison
Sally Draper
Jill Erwin
Gabrielle Fischer
Pamela Fitzgerald
Catherine Flanagan
Katherine S. Frekko
Janis Foster
Abby & Don Funk
Karen Z. Gray-Krehbiel
Rosanne Groeneveld-Mejer
Patricia Hagenah
Karen Henderson
Wendy Herb
Hindman Auctions
Mimi Horwitz
Karen W. Howell
Kathleen Hull
Kate Jackson
Phyllis J. Josephson
Catherine J. King
Mrs. Jennifer Keenan
Lizabeth K. Kohler
Kay A. Krehbiel
Dianne Lambert
Sarah Lamphere
Mary & Alan Lazzara
Celine & Mark Lillie
Lenore Macdonald
Holly & Melanie Madigan
Cindy C. Mancillas
Heather Martin
Gloria S. Masterson
Courtney Mathy
Jeanne McAtamney
Carlette C. McMullan
Susan B. Merlin
Jeannie O. Miles
Jenny Morehead
Suzanne Nelson
Cindy D. Nicolaides
Janis W. Notz
Elizabeth Parker & Keith Crow
Dena Pavlopoulos
Heather Pigott
Karen C. Reid
Jennifer Rice
Julie Rocap
Missy C. Romanoff
Mary Ann Seagrist
Segal Family Foundation
Diana M. Senior
Jill Severino
Melissa Skoog
Laura Thompson
Elaine M. Timbers
Adrienne & Scott Weisenberger
William Blair & Company
Pat Willis
Karen A. Zupko
---
Keynote Speaker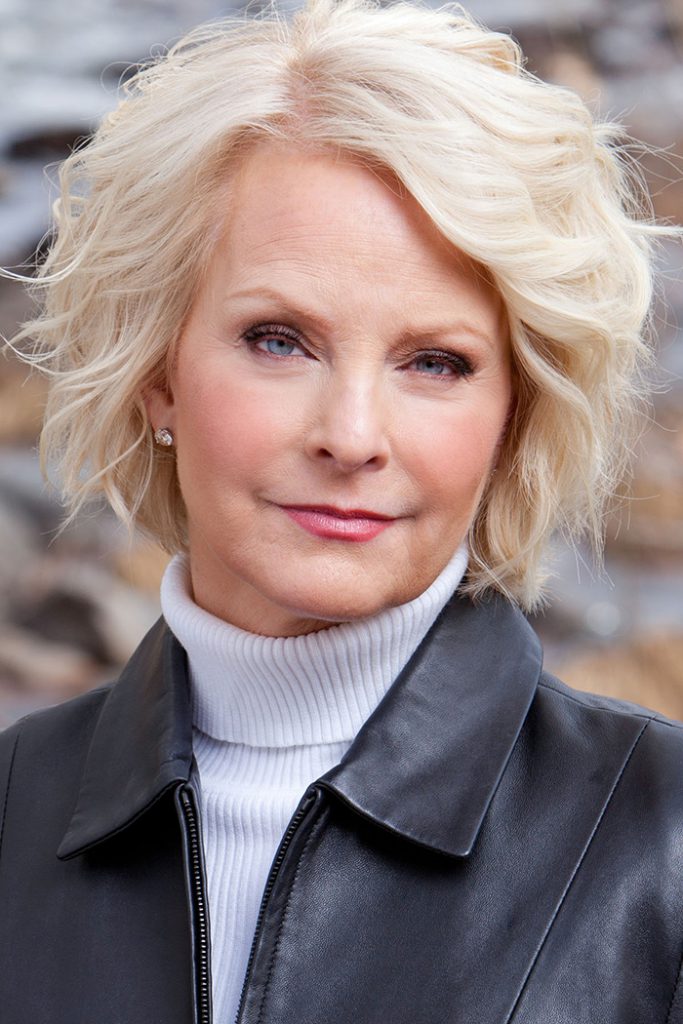 Cindy Hensley McCain
Businesswoman, Philanthropist and Humanitarian
Be inspired by the work she does through the McCain Institute, hear about her experiences as the wife of a major political figure, and learn how all of these roles have shaped her into the woman she is today.
About Cindy
Cindy Hensley McCain has dedicated her life to improving the lives of those less fortunate both in the United States and around the world.
Cindy serves as co-chair of the Arizona Governor's Council on human trafficking and on the McCain Institute's Human Trafficking Advisory Council. She is dedicated to efforts to reduce human trafficking in Arizona, throughout the United States and around the world, as well as working to improve the lives of victims of human trafficking. Through her work with the McCain Institute, several partnerships have been formed with anti-trafficking organizations working on solving various aspects of the problem.
Cindy also served on the Board of Directors for Operation Smile, a non-profit organization whose mission is to repair cleft lips, cleft palates and other facial deformities for children around the world. She was a member of the HALO Trust Board, as well as a founding Member of the Eastern Congo Initiative. She is committed to raising awareness of the travesties facing women and children in the Congo.
She also sits on the Advisory Boards of Too Small To Fail and Warriors and Quiet Waters. Cindy holds an undergraduate degree in Education and a Master's in Special Education from USC and is a member of the USC Rossier School of Education Board of Councilors.
Cindy is the Chairman of her family's business, Hensley Beverage Company, which is one of the largest Anheuser-Busch distributors in the nation.