Uncharted Waters: Navigating the New Virtual Gala
Meeting Wendy Herb is to be immediately drawn to her warmth and cheeky humor. Petite and spirited, her vivacious energy bubbles over and fills the room. Raised in a small town on the coast of Australia, two and half hours away from the big city of Adelaide, Wendy's hometown was a tight-knit community to grow up in.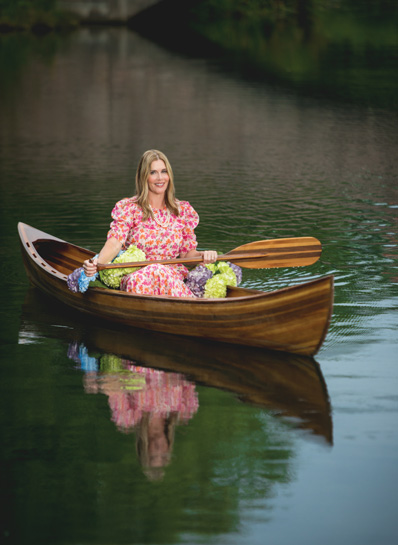 Being so rural, Wendy and her classmates would spend their school holidays in Adelaide working jobs to gain experience outside of their small town and in the corporate world. One such school holiday found Wendy in Adelaide working at The Coca-Cola Company. "I loved it," remembers Wendy. So much so, that years later she changed her mind about attending business school and instead accepted an offer from Coca-Cola to apply for a position with them, resulting in her accepting an employment opportunity with the company. Unknown to Wendy, in the middle of America in Illinois, a young gentleman was also starting his career at Coca-Cola. Tom Herb, raised in Barrington from 14 years of age, went to Adelaide, Australia for Coca-Cola's training program and "stole her heart" when he met Wendy. After a year of dating, he persuaded her to come to America for a visit.
Embarking on a whirlwind tour of the states with Tom, Wendy then returned home to Australia and "packed her life up." Taking her second airplane trip at 23 years old "off she went" to start a new life with Tom in America. Six months later, Wendy and Tom were engaged. Starting their married life in the city of Chicago, by the time they had two small children, Tom, remembering with nostalgia his time in Barrington, suggested the young couple put down roots in Barrington to raise their family. The open spaces of Barrington appealed to Wendy's outdoor nature.
These days Wendy rides with her daughter, Jessica, at Barrington's Deerwood Farm, reveling in the closeness the shared equine sport brings the two. Wendy and her girlfriends even started an outdoor women's group called "Sole Sisters" where each year for the past six years they pick a locale and go backpacking for three to four days, carrying their own food, water, tents and more. Past trips include hiking the "Grand Tetons, Half Dome in Yosemite and Washington State," says Wendy.
Greatly involved in the Boy Scouts' adventures of their three sons and leading many of their outdoor trips, Wendy, recognizing how impactful the outdoors have always been on her own self, also noticed many girls leaving the Girls Scouts after 5th grade. In an effort to stem this, she and her husband, Tom, started a group for 6th, 7th, and 8th grade girls to explore and stay connected to the outdoors. The group, the Junior Explorers, was started under the Boy Scouts of America Explorer Umbrella.
"You can make such a difference in a girl's life at that young age, when they are still willing to put themselves out there," shares Wendy. She and her husband worked tirelessly to secure grants to purchase a trailer to house tents, supplies and stoves to use to take the Junior Explorers camping.
Taking on another adventure, in 2012, Wendy—impressed with what she had seen of Rush University Medical Center first-hand from family patient care— joined the Rush Woman's Board. The Woman's Board works with hospital leadership to determine how best to support the hospital with the funds raised from events and appeals.
"I was blown away seeing how much Rush does for its community around them," shares Wendy. Rush "goes into the community to help people who need a little bit of a lift up in their lives. Reaching a lot of schools and providing healthcare to children, touching their lives very early on," explains Wendy.
The Woman's Board's Principal Project for 2020 is The Woman's Board Transformation Fund for the Rush University Cancer Center. The Transformation Fund focuses on the patient care aspect of the Rush Cancer Center and will have a huge impact on processes and procedures for the Cancer Center as it moves into the new Joan and Paul Rubschlager Building in 2022.
This year, Wendy is co-chair of the fall benefit, which raises funds for Rush University Medical Center's education, research, and community engagement programs, including the Transformation Fund. The event was originally planned to be at the Theater on the Lake, following the blueprints of 2019 when the event was also held there. "There were no surprises there," says Wendy, until there was in March. "So many events were being cancelled, and right now everyone needs hospitals and healthcare. Our Board made a commitment to Rush to help fundraise," Wendy explains. Noting a need for healthcare now more than ever, the women forged ahead charting a new path for the fall fundraiser. Pivoting quickly, the co-chairs changed tracks to begin to plan a virtual benefit.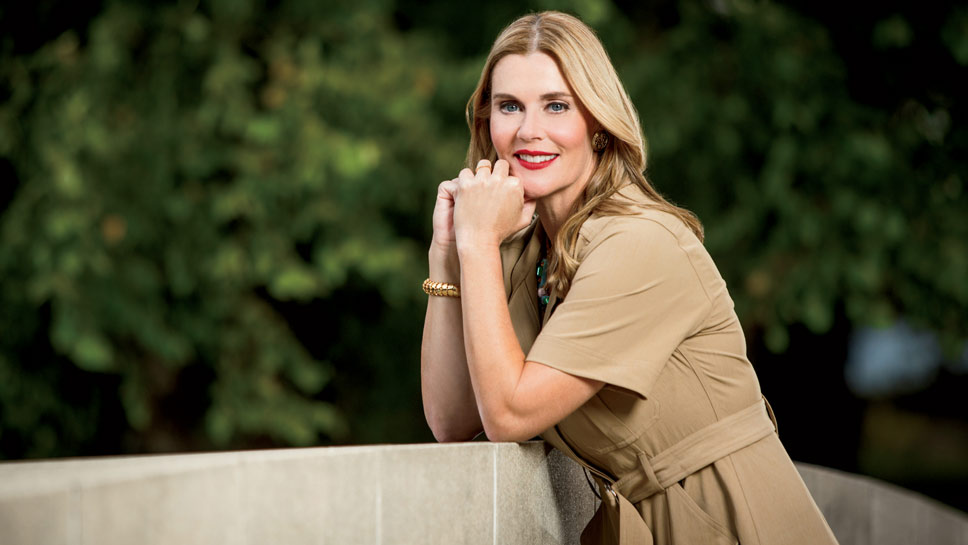 "We are trying to bring a little bit of unity" to our community, states Wendy, who along with her co-chairs, decided on the theme "Destination Excellence" for the now virtual wine tasting benefit. "Rush is an excellent destination," effuses Wendy, "for those in need of the best care and treatment."
Taking place on October 2, 2020 the event will now be broadcast via YouTube Live with ticket holders receiving a private link before the event. Woman's Board staff members are working with Rush's technology department to produce the event, truly a new definition of mission control. A week before the event, Board members will deliver wine and gift bags to ticket holders. Playing jazz favorites before and after the wine tasting to provide atmosphere for the event will be the Patrick Donley Quartet. Leading the wine tasting, will be Todd Hess and Veronica Hastings of H2Vino, an importer and distributor of fine wines from around the world. Hess and Hastings will guide guests through three wines: a Grand Cru Champagne, a top-ranked California Chardonnay, and a historic Napa Valley Cabernet Sauvignon.
The Rush Woman's Board is a place where "you are surrounded by women that are so talented, and everyone helps each other," shares Wendy. Much like the small 300-person town, Corny Point, Wendy grew up in in South Australia. Tending to her three beehives in her backyard, Wendy pauses to bottle the honey, which she "gives out to share sweetness in the world." Like the bees, Wendy is truly a remarkable force of nature herself.
For more information, visit thewomansboard.org/event/fall-benefit/.
---
Originally published on October 1, 2020. Read the Country Magazine article here and the full issue here.